Teen Reader Book Review #3 with Alexis
Today we are joined by Alexis, one of our teen readers! If you you are a teen and would like to write reviews for the White Oak Library District Blog, please fill out this form!
Percy Jackson and the Olympians: The Lightning Thief, Book One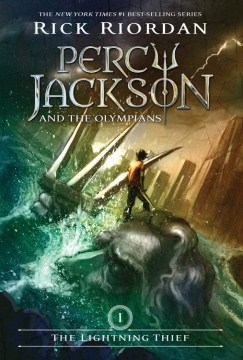 Summary: 12 year old Percy Jackson is on the most dangerous quest of his life. With the help of a satyr and a daughter of Athena, Percy must journey across the United States to catch a thief who has stolen the original weapon of mass destruction — Zeus' master bolt. Along the way, he must face a host of mythological enemies determined to stop him. Most of all, he must come to terms with a father he has never known, and an Oracle that has warned him of betrayal by a friend.
Do you recommend this book? Yes. The movie just isn't as up to par as the book.
Review Author: Alexis Hartman
Grade: 10
School: Joliet West High School
Bored at home? Why not lend us a hand? Review a book you've recently read, and have it featured on this blog and and on our library displays! For every review you fill out, you receive 30 minutes of service time, limited to 10 hours. Fill out this Google Form to submit your book review.