Teen Reader Book Review #7 with Angel
Today we are joined by Angel, one of our teen readers! If you you are a teen and would like to write reviews for the White Oak Library District Blog please fill out this form!
Book: The Darkest Minds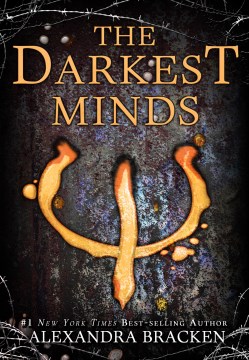 Author: Alexandra Bracken
Summary: The Darkest Minds is a Science Fiction/Dystopia book in which the government sends kids who survived the mysterious disease that killed most of America's children, to rehabilitation camps, the ones who survived gained abilities. The abilities are described as one of the five, if you were a green, you have enhanced intelligence, blue, telekinesis, yellow, electrokinetic, orange, mind control, or red, pyrokinesis, or fire abilities. The book follows Ruby, the main character, and her journey after escaping Thurmond, her camp, as she searches for the truth and others like her.
Would you recommend this book?
I would recommend this book because it had me wanting to read more every time I put the book down. The story is compelling and there is even a movie made for it, the book was a great read overall.
Rating: Five Stars
Review Author: Angel Darko
Grade 7
School: Lucankic Middle School
Bored at home? Why not lend us a hand! Review a book you've recently read, and have it featured on this blog and and on our library displays!
For every review you fill out, you receive 30 minutes of service time, limited to 10 hours. Fill out this Google Form to submit your book review.